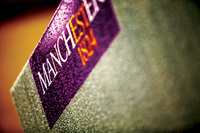 2月21日 2013, 19:00 至 2月21日 2013, 20:30 (时区 +08:00)
活动详情
Manchester Business School China Centre invites you to attend pannel discussion, which will be conducted by five senior professionalists. They will discuss the latest trends in the global and China: study an MBA
This Discussion will cover three topics:
Why professionalist needs an MBA?
How MBA help them to enhance career progression?
How to develop personal experencies, systematical knowledge and practices through an MBA?
The Panelists
Yimin Wang - Founder and Executive Coach of Sense Consulting.
Yimin is executive coaching pioneer among local executives. As an ICF accredited coach and certified consultant in MBTI, Harrison, Hogan, immunity to change mapping, he coaches and trains senior executives as well as high potential managers.
Prior to founding Sense, Yimin worked for global top executive search firms Spencer Stuart Associates and Russell Reynolds Associates between 2002 and 2009.
Yimin got his Bachelor's degree from Shanghai University and Master's degree in Pacific International Affairs from University of California San Diego.
Stephen Chen - CEO of SECA Academy & network coach of Sense Consulting
Stephen has over 15 years of leadership experience in both U.S. and China with MNCs in financial services, hospitality and education services industries. After he returned to China from US in 2001, Stephen held leadership positions at AIG (China bancassurance head), Cendant Corporation (China GM - RCI), and the Walt Disney Company (VP, Center Operations, Disney English).
Stephen got his BA degree from Fudan University and MBA from University of Rochester in U.S.
Terry Li, Director of Strategic Planning & Operation of Analog Device, network coach of Sense Consulting
Terry worked for Syngenta and Philips before. She got her bachelor's degree from China Pharmaceutical University and MBA from The University of Chicago - Booth School of Business
Linda Wang, Director, Horton Executive Search
Linda has been active in executive search since 2004. Focusing on the industrial sector, she has successfully identified and recruited qualified talents for various multinational corporations to fill senior management roles, such as China Country Managers, National Sales and Marketing Directors, Greater China Legal Directors, Asian Regional Operations Directors, as well as national HR Directors and Financial Controllers.
Linda got her MS degree from
Georgia Institute of Technology
. She also holds LLB from
China University of Political Science and Law
and BS from
Beijing University of Aeronautics&Astronautics
Sherry Fu, Director, China Centre, Manchester Business School
Sherry Fu has 15 years experience in Mainland China, Hong Kong, Macau and the UK. She established the MBS China international centre in Shanghai in 2008, developing and implementing the School's strategies in the region, managing China centre's operation, and participating in development and management of strategic partnerships in the region. Prior to joining the University of Manchester, she worked for a leading institution in London. Her early career in media enabled her extensive links with business elites, media and government. Ms Fu is an associate professor and obtained a dual Masters degree from China and the UK.
联系 :021-52301885
时间
2013年02月21日, 19:00
- 至 -
2013年02月21日, 20:30 (时区 +08:00)
地点
千禧海鸥大酒店
长宁区延安西路2588号
上海
上海




主办方