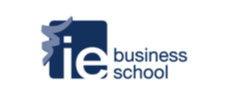 2月24日 2012, 19:30 至 2月24日 2012, 21:30 (时区 +08:00)
活动详情
Master Class: Achieving Success through Networking and Social Capital

Date: 24 February 2012
Language: English
Address:Hotel Le Royal Meridien/上海世茂皇家艾美酒店
9F,789 Nanjing Road East, Shanghai, China/上海南京东路 789 号9楼会议厅


This Master Class will show how developing specific types of networks, called 'Bridge Networks' and becoming a 'T' shaped leader will lead to increased personal and work performance, where we will explore: a clear understanding of social capital, knowledge on how the structure of networks can impact personal and career success, effective tools for personal networking, recognition of the power of diversity in their network for creativity and innovation.
About the speaker:
STEVEN D'SOUZA ,Executive Fellow and member of the Corporate Learning Group,
IE Business School, Madrid

Steven D'Souza was formerly Vice President in Global Wealth Management (Private Banking) of Merrill Lynch responsible for managing Diversity and Inclusion across the EMEA region. In 2005 a book Steven co-authored called 'Made in Britain' about positive role models was published by Pearson (Prentice Hall). It was personally presented to HRH Prince Charles at Clarence House. In 2008 Steven published his second book 'Brilliant Networking', Pearson (Prentice Hall), which reached the no 1 business book on Amazon and was featured nationally in the Independent newspaper's 'Success at Work' series and recommended by the Telegraph and the Times. Steven is a leader in his field and his classes promote the entrepreneurial spirit that is a defining aspect of life at IE.
Should you have any questions regarding this event or anything to do with IE please feel free to contact us directly at china@ie.edu
For more information,please contact :021-52301885
时间
2012年02月24日, 19:30
- 至 -
2012年02月24日, 21:30 (时区 +08:00)
地点
上海世茂皇家艾美酒店
黄浦区南京东路789号

上海




主办方